Acne Treatments at Illume Aesthetics
Your Path to Clear, Beautiful Skin
At Illume Aesthetics, we understand that acne can be more than just a skin concern; it can affect your confidence and well-being. That's why we're here to offer you a personalized approach to acne treatments that goes beyond the ordinary. Led by Nurse Practitioner Jennifer Bullock, our team is dedicated to providing the top 5% of med spa experiences in the US, with over 20 years of combined experience in facial aesthetics. With 430+ five-star Google reviews, our reputation speaks for itself.
Acne is a common skin condition that can impact people of all ages. It's not just about the blemishes; it can affect your self-esteem and overall quality of life. At Illume Aesthetics, we believe in addressing acne comprehensively and tailoring treatments to your unique needs.
Comprehensive
Consultation
Before any treatment begins, we conduct a thorough consultation to understand your skin and your goals. We believe in individualized care, and this initial step is crucial to designing a treatment plan that works for you.
Our Acne Treatment Options
Medical-Grade Facials: Our medical-grade facials are designed to deeply cleanse and exfoliate the skin, helping to unclog pores and reduce the appearance of acne. We use advanced products and techniques to rejuvenate your skin and leave you feeling refreshed.
Chemical Peels: Chemical peels can effectively exfoliate the skin's surface, promoting cell turnover and reducing acne breakouts. We offer a variety of peels to match your skin's needs, all administered by our skilled practitioners.
Microneedling: Microneedling is a minimally invasive procedure that stimulates collagen production and improves the texture and appearance of acne scars. It can also help with active acne by promoting skin rejuvenation.
Combined Treatments
Our approach to acne treatments combines the power of multiple techniques:
Illuminated Facial: This advanced facial treatment rejuvenates your skin, targeting acne and leaving you with a radiant glow.

Microneedling: Stimulate collagen production and reduce acne scars for smoother, clearer skin.

Celluma Light Therapy: Harness the power of LED light therapy to combat acne-causing bacteria and inflammation.

Lasers and other light treatments to help with some types of pigment changes and scarring caused by acne.
Benefits of Combined Treatments
By combining these treatments, we can achieve results that are more effective and longer-lasting. Our goal is not just to address your current acne but to help you maintain clear, beautiful skin in the long term.
Affordable Options
We understand that quality skincare should be accessible. That's why we offer flexible monthly payment options through our membership program and Cherry patient financing.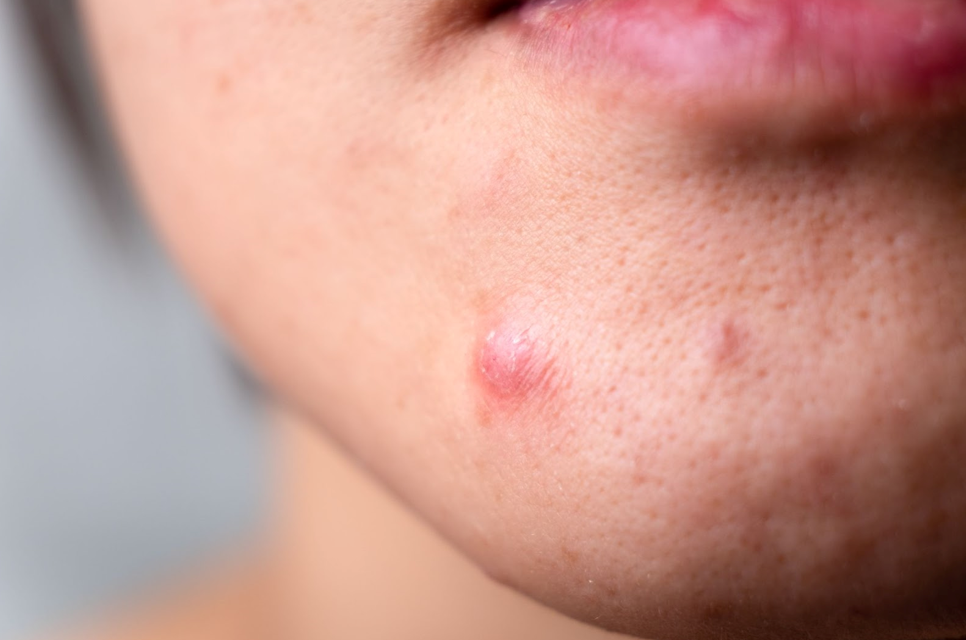 The Illume Aesthetics Difference
When you choose Illume Aesthetics for your acne treatments, you're choosing:
Over 20 Years of Experience

430+ Five-Star Google Reviews

A Commitment to Long-Term Results

Your Path to Clear Skin
Ready to take the first step towards clear, beautiful skin? Contact us today to schedule a consultation. Our caring and professional team at Illume Aesthetics is here to guide you on your journey to renewed confidence.
What are the key benefits of the Illuminated Facial for acne?
illume1stg
2023-10-11T21:16:58+00:00
The Illuminated Facial is a cutting-edge treatment that combines various skincare technologies to target acne. It helps by deep cleansing your skin, reducing inflammation, and promoting cellular rejuvenation. The key benefits include a reduction in acne breakouts, improved skin texture, and a more radiant complexion.
Choose Illume Aesthetics for Clear, Confident Skin!
Take the First Step Towards Clearer Skin
Don't let acne control your life any longer. If you're struggling with acne breakouts or the aftermath of acne scarring, we're here to help. Schedule a consultation with Illume Aesthetics today, and let our experienced team guide you towards achieving the clear, radiant skin you deserve.
Schedule Your Acne Consultation Today!
Regain your confidence and discover the path to clearer, healthier skin. Contact us at 541-631-8387 to schedule your consultation. At Illume Aesthetics, we're committed to helping you put your best face forward.